CENTENNIAL SPECTACULAR, BRICKTOWN VERSION.
Following the morning's Statehood Parade and events in the territorial and 1st state capitol, Guthrie (see
the November 17 Oklahoman article
for more about that), the Ford Center in Oklahoma City hosted a "Centennial Spectacular" replete with appearances by Vince Gill, Reba McEntire, Carrie Underwood, Shirley Jones (of course, Laurey in the movie version of
Oklahoma!
— she sang
Oh What a Beautiful Morning
and
People Will Say We're in Love
), the Flaming Lips, All American Rejects, Toby Keith, Garth Brooks (who didn't sing), the Oklahoma City Philharmonic Orchestra, the Canterbury Choral Choir, Leona Mitchell, Shayna Steele, and others. See
this November 17 Oklahoman article
for more about the Ford Center events. The article notes that a large stage, topped with a huge state seal, occupied the entire south end of the Ford Center, and that three "giant" screens above the stage showed video birthday cards from state stars who couldn't be there in person. I've added several actual videos at the
end of this article
.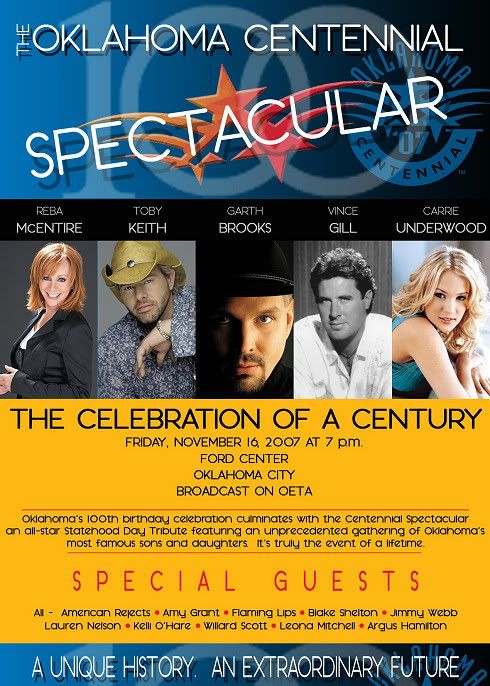 But, tickets for this event have been sold out for quite a while ... I had none ... what to do, where to go? Not a problem ...



Larger image not available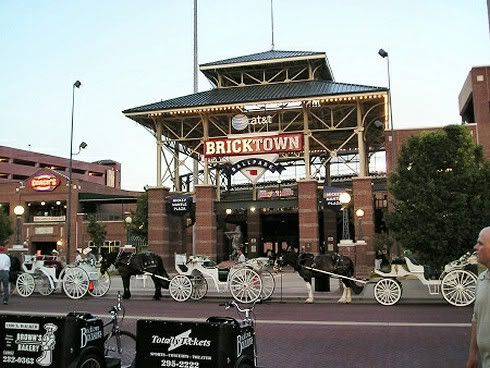 Bricktown Ballpark provided the place and a free one at that. No, you didn't get the live performances, only a simulcast broadcast on the video display down the 3rd base line. But, hey, it was free so who's to complain? The Oklahoman said that an overflow crowd attended at the ballpark, but that's not true. A good crowd, yes, "standing room only," no. We picked up our tickets at the ballpark ticket office on Friday morning and it's true that only "standing room only" tickets remained ... but when we arrived, there were plenty of seats available so apparently a lot of the distributed tickets did not get used.

Here are a few pics of the crowd ...



Looking South Along 3rd Base Line




Looking Southeast Along 3rd Base Line




Looking Northwest Along 3rd Base Line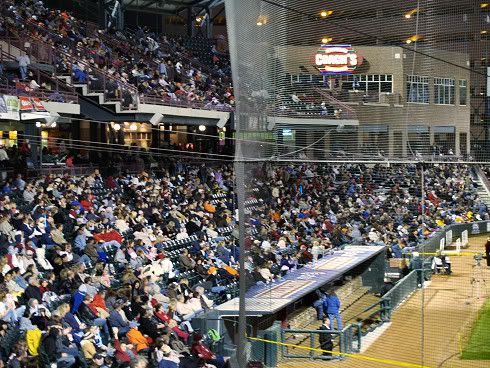 Looking West Showing the "Tube" Snow Slope for "Downtown In December"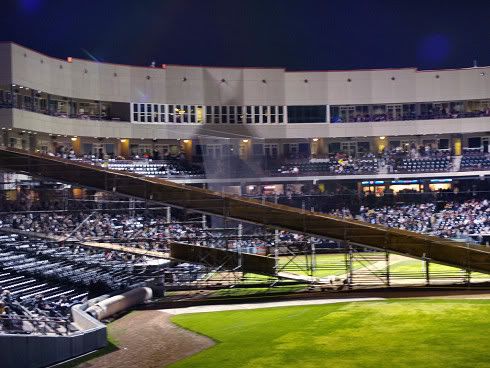 On 3rd Base Line Looking At the Video Display
As you can see, the display looked small from a distance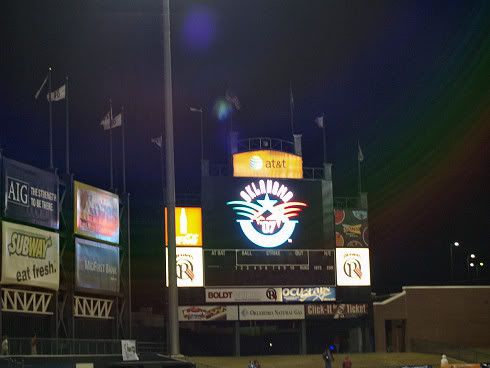 The pics I took of the display didn't turn out well —
They appeared much better than those shown below,
even though smallish from the long distance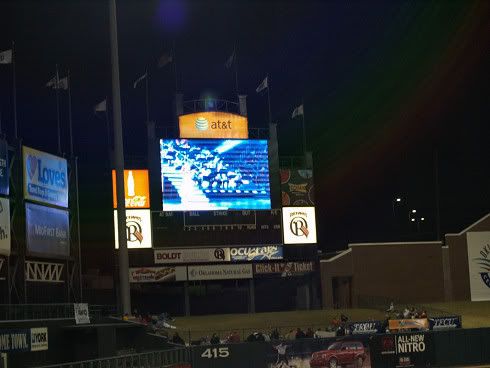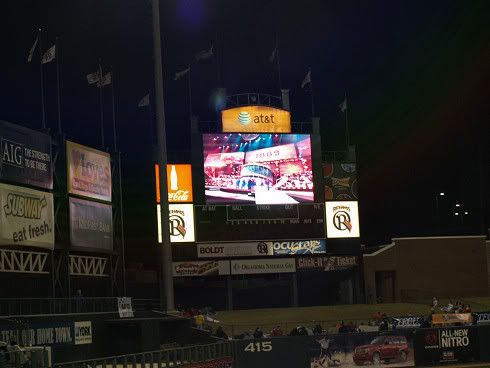 Strolling the concourse gave a sense of history ...




Several bands played after the Ford Center adjourned ...
too many if one was just hanging around for the fireworks ...




There was plenty of time to walk around the ballpark for some views ...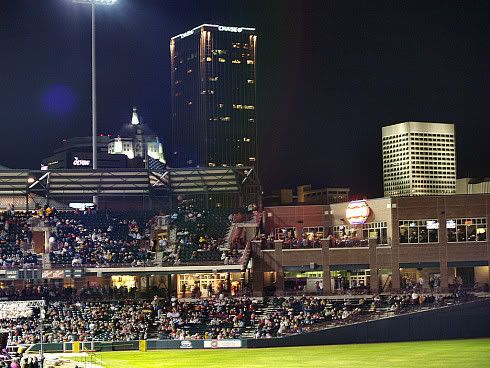 Finally, around 10:45 p.m. or so, the fireworks began
Click the "Play" button to watch the fireworks



CENTENNIAL SPECTACULAR VIDEOS. With a BIG Doug Dawg thanks to BPOETA, here are some videos from the event:



Opening Number by Vince Gill & Reba McIntyre



Carrie Underwood (thanks to VinmanCfans3



Native & American Fancy Dancers and Flying Eagle



Toby Keith



The Flaming Lips



All American Rejects



Vince Gill: Oklahoma Rising



Finale






Go To 3-Day Centennial Tour Page Go To Top