I'd planned to stay home today ... too damn hot at around 105 ̊ for an old guy to get out, don't you know? But I made the mistake of reading through
this thread at the still-not-finally-named-OKC-In-NBA-peep-show
(
Berry Tramel's description
) and I decided to go downtown, get me some new gear, and, if I got lucky, some tickets! I donned my XX Large temporary-OKC-in-NBA t-shirt (I ain't tall, but I am wide), in case that might help.
Click on any pic in this post for a larger view.
I drove around Leadership Square, the reported location for such things, to reconnoiter the terrain ...
Leadership Square North ...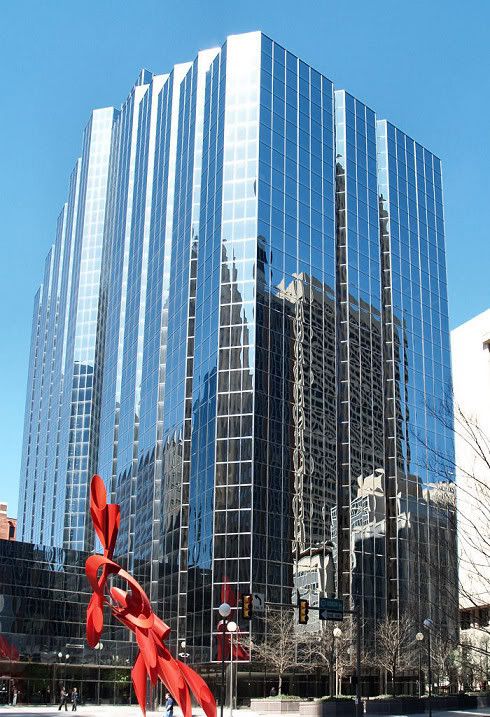 ... and Leadership Square South ...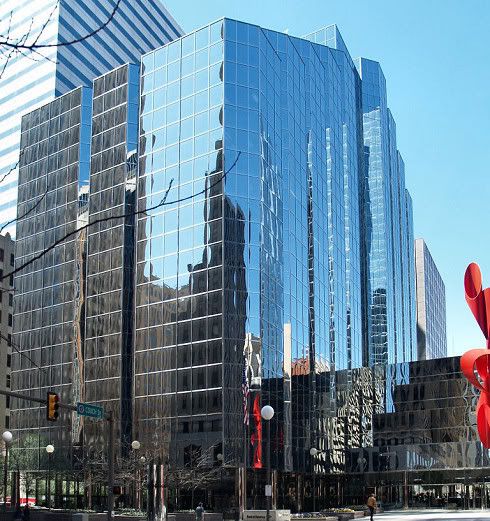 ... and parked my car along the south entrance on Park Avenue.
Notice the tan paper on the outside of the street-front window ...
...that's where the gear shop will be located. A few earlybird gear-
purchasers were already in line and patiently waiting ... or maybe just smoking.
On entering the building, I tried the door of that street-side shop ...
... it was open ... I asked the workman if I could take some pictures.
He allowed that. Looking west ...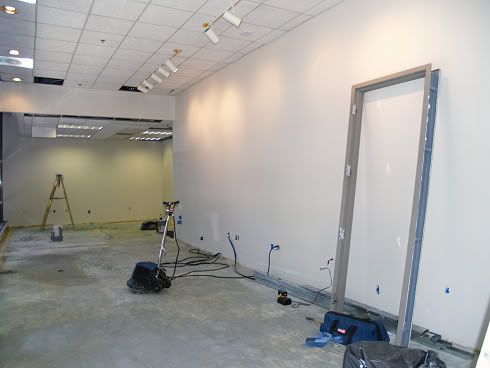 ... and looking east
I asked him some questions.
He told me that this would be the "gear" shop but on the
northeast corner of Leadership that "high-end" ticket sales
would occur and that "regular" tickets would be sold on the 3rd
floor. He said that he thought the "high end" ticket sales door
was open. That was all that Doug Dawg needed to know!

I left the gear shop and crossed Leadership's spacious atrium
which connects the two buildings. This photo looks north ...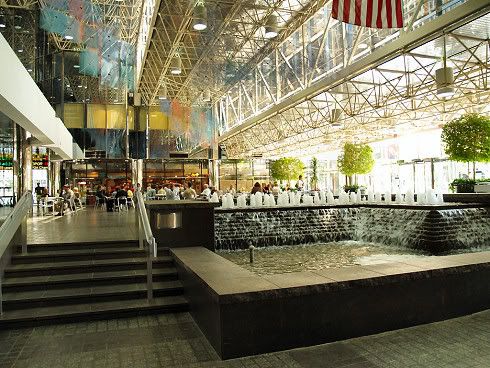 ... and this one looks south across the atrium from the ticket sales area.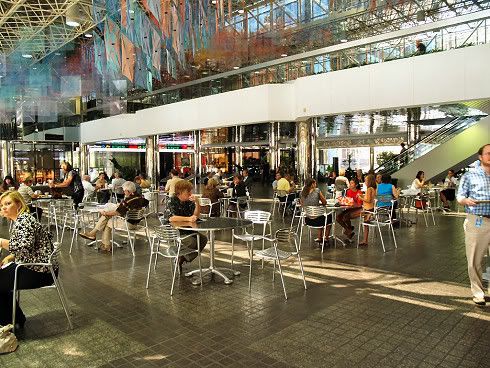 The door was open and I entered the "high end" ticket sales area.
Is this place just for "high end" ticket sales," I wondered?
... maybe so ...that's a lot of "good wood" in those booths ...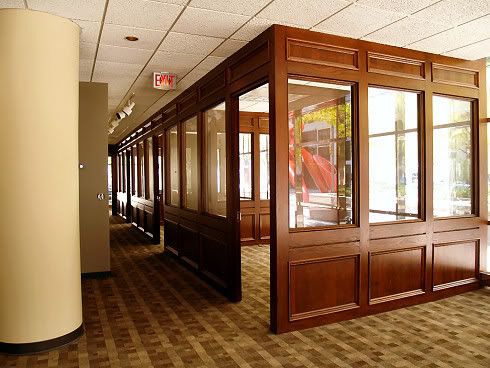 Anyway, on August 5, 2008, there was no gear to be bought nor any tickets to be glommed onto.

Did wearing my NBA in OKC t-shirt help on this expedition?

YES! As I walked along the street, I had 2 people ask me if I was Kevin Durant (one from behind me said, "Hey, Kevin!" and, when I turned around, he just smiled), and 2 others asked where I got the shirt and whether I had any tickets yet. I replied, "Yes, and they're all sold out!"

Just kidding about my reply ... I just wish that I had mine ...