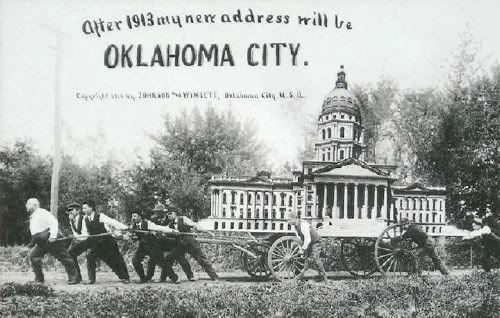 As described in
this article
, Oklahoma City became Oklahoma's capitol city in 1913 ... but it took awhile for the new State Capitol Building to get done. Until then, various elements of Oklahoma government met in various locations, most notable of those buildings being the 1902 India (in the postcard, below, Indian) Temple, later the Wright Building, at the southeast corner of today's Sandridge Energy campus ...
... where the Legislature convened from 1913 until 1917. As the State Capitol was nearing completion in 1916, it was then pretty much in the "country" ...
Credit Larry Johnson's Historic Photos of Oklahoma City
(Turner Publishing Co. 2007) for this 1916 photo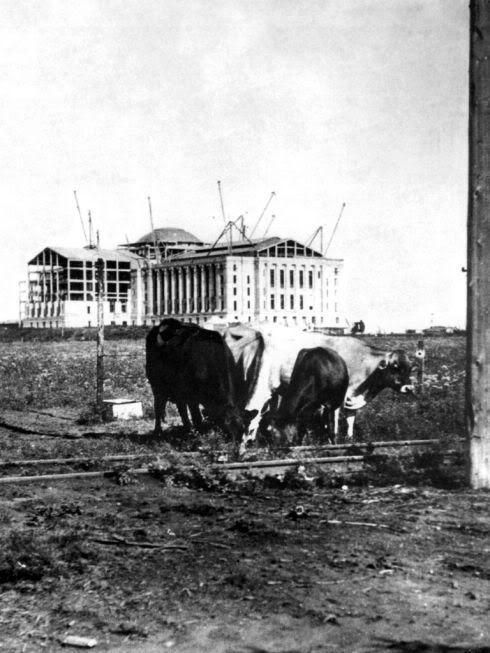 I intend to present a complete article about the State Capitol (and related buildings) in the future, but not today.

Today, what might one do at the State Capitol Building on a weekend, such as this past Saturday, January 24, 2009?



Click on images for larger views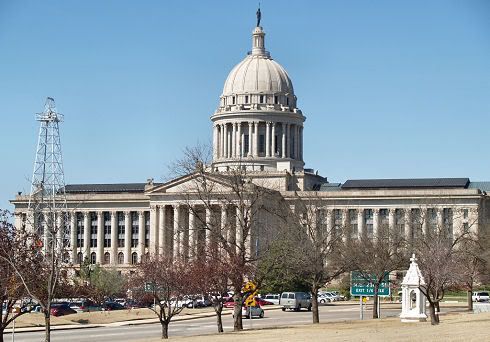 On weekends, entry is at the west side of the building, at the left side in the above aerial. One can just enter and gawk around and there's lots to see.

One thing to do has previously been extensively covered here, a tour of the exceptional State Art Collection. It happened that one of my hosts, the bride in this weekend's tour, is the curator of that exceptional facility ...



These friends, the bride, above, and the groom, below, just happened to be having a wedding ceremony in the Governor's Blue Room on the 2nd floor and then a reception on the 4th floor.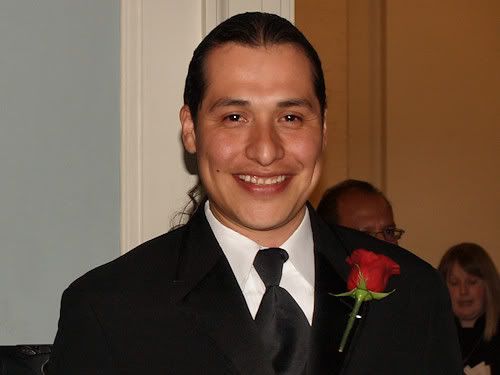 The Governor's Blue Room is on the 2nd floor, east end ...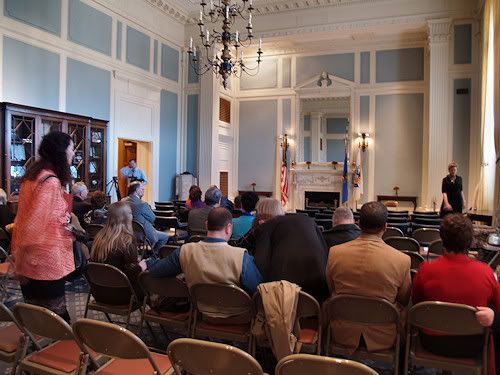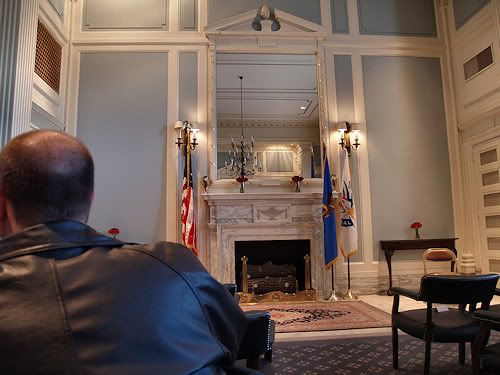 Leaving the 2nd floor Blue Room, approaching the central core,
and looking up toward the 4th floor ...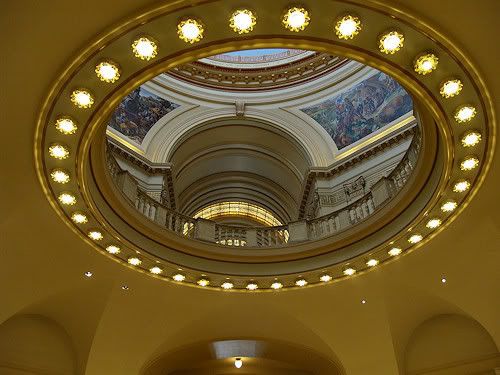 On the 4th floor, full of history and beauty ...
My friends and hosts, Milo & Amber,
the happy beautiful couple, surrounded by history ...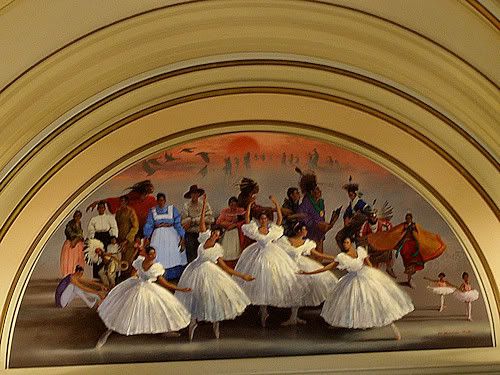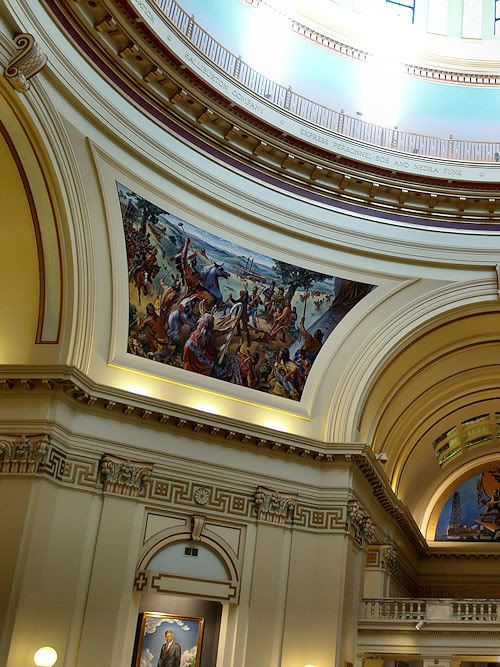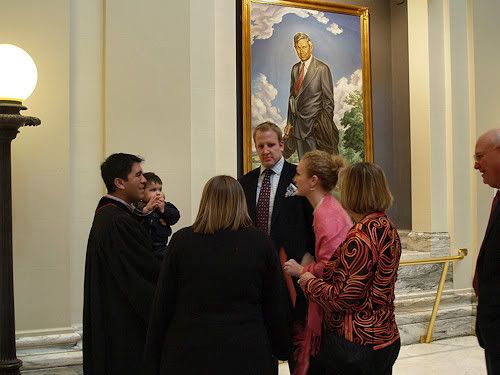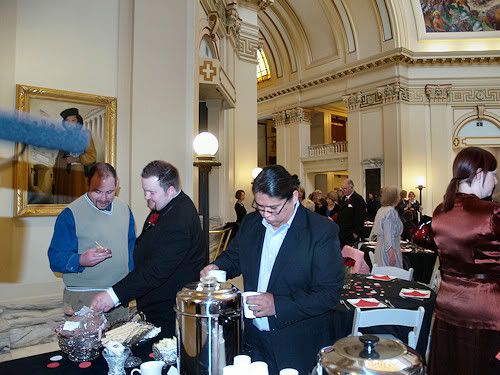 Our State Capitol Building is truly a treasure. On every wall, floor, or ceiling, a beautiful rendition of history stares back at you, whether it be the beautiful murals, paintings and sculptures which depict important events and people in Oklahoma history, or just the structure itself.

If you've not visited the State Capitol lately, you are overdue. What is shown here is just the tip of the iceberg. Take your camera and have a great time exploring our history.