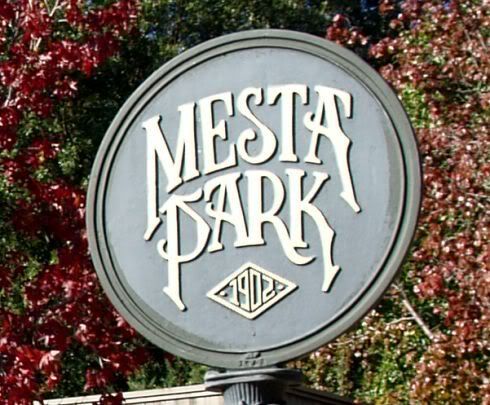 This continues the "Mesta Park Tour" starting at NW 18th and Walker and includes NW 18th, Shartel, and the Mesta Park park areas, highlighted in the map below. A
brief history of the Mesta Park area
is in Part 1 of this series. Within the article, click on a main topic to move to the next main topic (e.g., clicking on "18th Street" moves to "Shartel"). Click on a link to move around or just scroll down to begin this part of the tour. Unless otherwise noted, click on any image for a larger view.




18TH STREET. This route gets a little crazy since NW 18th is, too (in the Shartel area where it bends to the south), and since the route also passes by Mesta Park between Lee and Shartel. Driving east from Western, you cannot continue eastbound at Shartel ... instead, NW 18th veers to the south at the "Shartel bend" in the road. Generally, the route shown below runs west from Walker to Western.



At Walker Looking West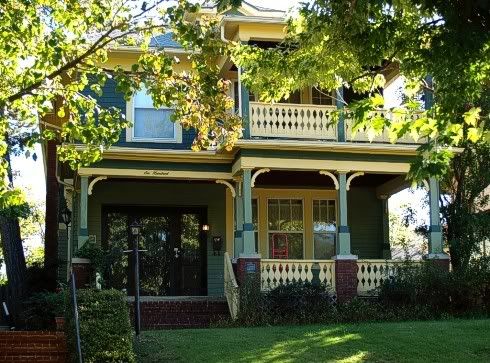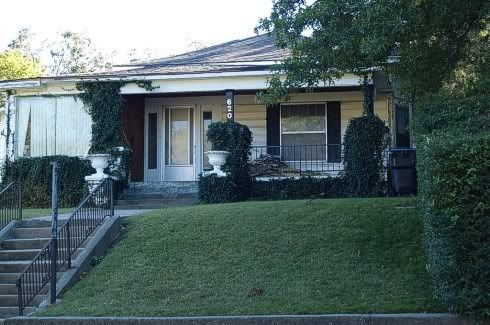 Immediately South of Mesta Park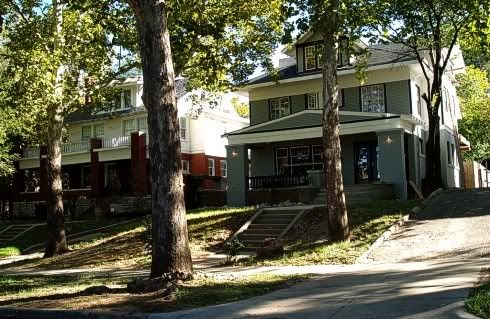 Apartments at NW 18th & East Side of Shartel




To better see the intersection of NW 18th & Shartel,
see the Shartel images, below.

Continuing West on NW 18th Across Shartel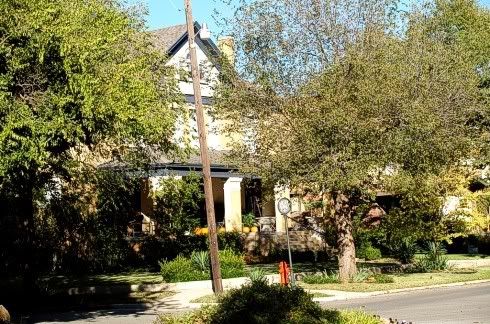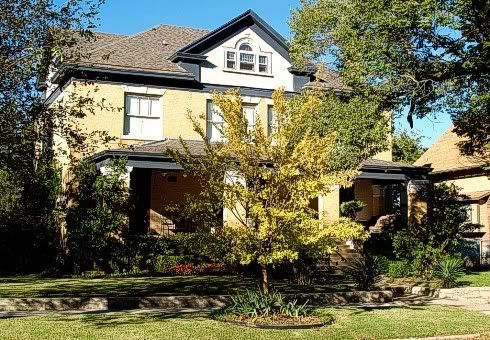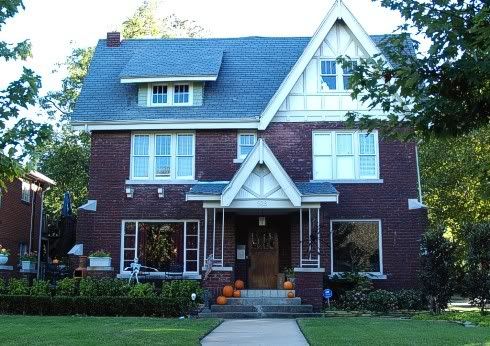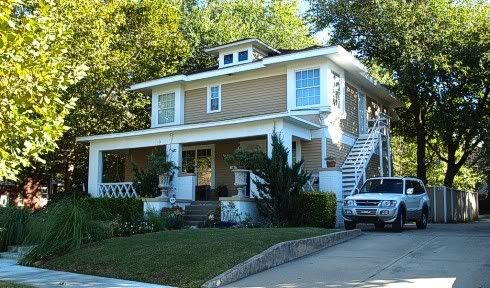 East Along The Median — The Old Trolley Route




Looking Over the Median Northeastly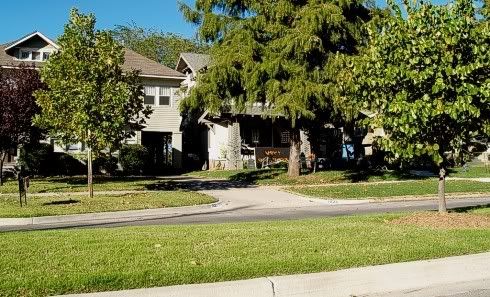 This House Deserves A Closer Look!




A View At Night For All Hallows Eve!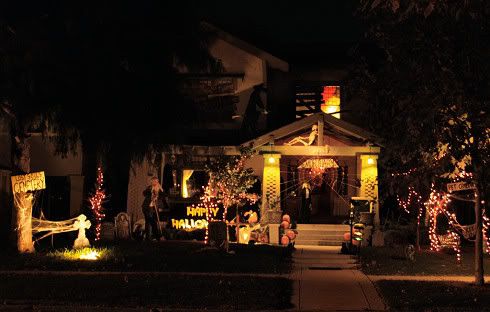 Almost to Western, Looking Northeast At Median




Turning North On Western but Looking South, Showing A Small Business at the Northeast Corner of Western & NW 18th



SHARTEL. Before doing NW 19th, I'll divert the tour and have a look along NW 18th at the "Shartel bend" ... where NW 18th turns south onto and for practical purposes becomes Shartel, and then have a look at Mesta Park. First, the NW 18th & Shartel "bend" ...




Always A Holiday Favorite For Big & Little Kids Alike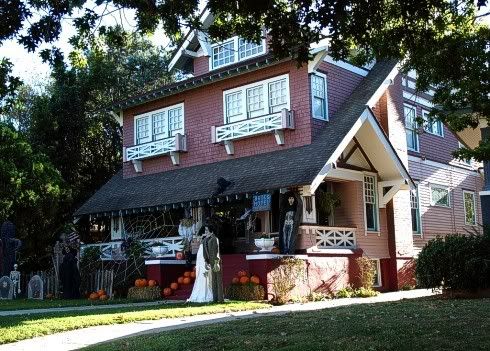 At NW 17th & Shartel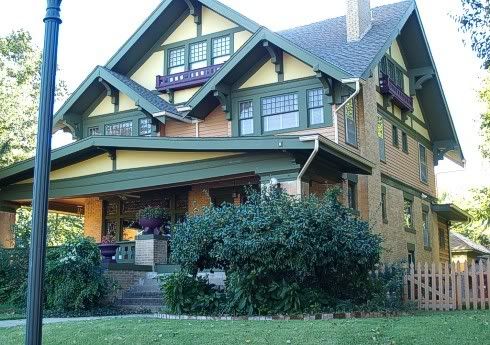 A Small Office Building At NW 17th & Shartel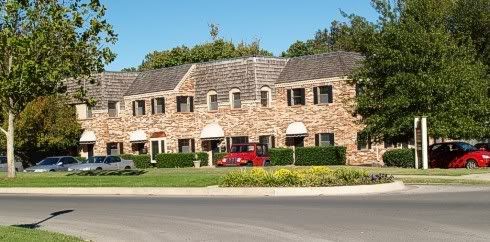 Looking South On Shartel at NW 17th




Looking North On Shartel at NW 16th




An Island At NW 18th & Shartel — A Baum Building Cupola



MESTA PARK. Mesta Park is the result of a request by the Mesta Park Neighborhood Association requesting, in 1975, that the remaining structures in the block shown below be declared "surplus" by the City so that the area could be converted into a park ... "Mesta Park." The aerial view from the County Assessor's website shows the area and general layout ... followed by views from within the park ...



(Larger image not available)




Looking East From Shartel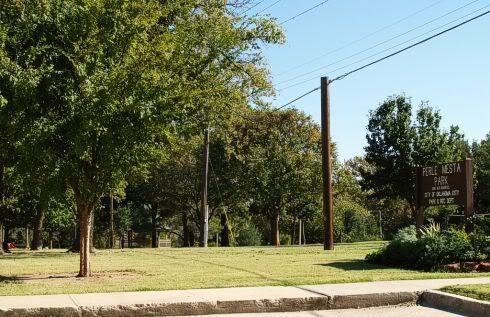 Gazebo & Playground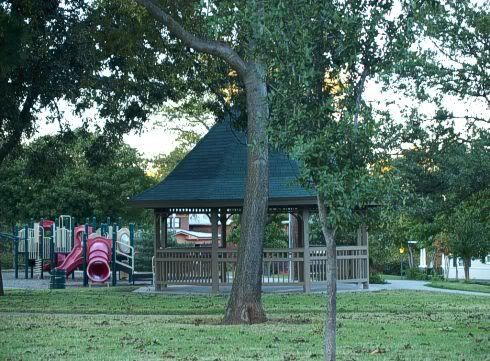 Looking North Toward 19th Street




Looking Southeast Toward 18th Street




Looking Southwest Toward Shartel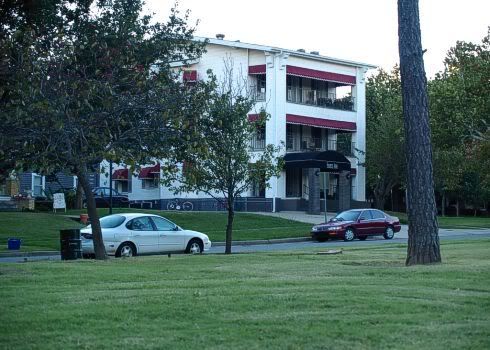 Looking Southwest From 19th & Lee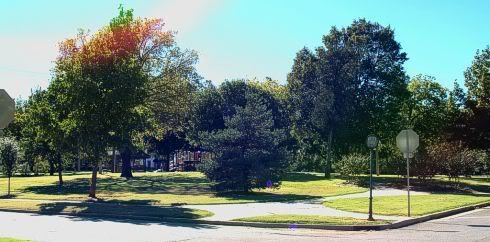 Same View But Inside The Park




Looking Southwest Toward Shartel



This is the end of Part 2 (18th , Shartel, Mesta Park park) of the tour. To continue, click a link in the table below.




Go To Top of This Page Go To Main Mesta Park Article